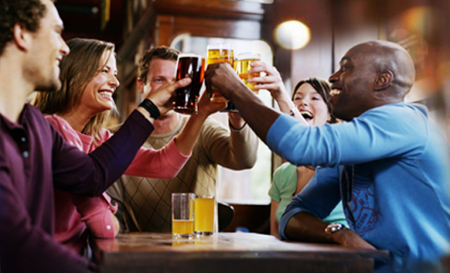 One Night, Two Toasts.
Ring in the New Year with us - twice!
- British New Year at 7:00pm EST: Complimentary Belhaven toast.
- American New Year at Midnight EST: Complimentary champagne toast.
We're also featuring a Belhaven "Keep the Pint" event as part of our New Year's Eve celebration! Purchase a pint of a Belhaven beer and keep the glass.*
*Glasses will be available at 7:00pm while supplies last. Limit one glass per guest.
Valid through December 31, 2014
Sign Up For Our Newsletter!