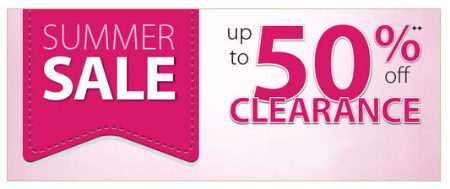 Stop by and shop in store and take up to 50% off clearance merchandise for a limited time. 
Clearance discount off ticketed price. Ticketed prices refer to the original ticketed price of the merchandise and were offering prices that may not have resulted in sales. Prices, promotion and availability may vary by store. See sales associate for more details. 
Valid through August 2, 2015
Valid through September 5, 2015
Sign Up For Our Newsletter!